| | |
| --- | --- |
| | Click here to use your credit card to register eClean via a secure web server. This service is provided by Universal Commerce, Inc. |
| | Click here to enroll with PayPal. Once enrolled with this secure online service, you can pay for eClean by simply sending the registration fee to eClean@jd-software.com |
| | |
| --- | --- |
| | Click here to e-mail the author any comments, questions or concerns you may have regarding eClean. |
Author's message from 3/9/2000

First of all, I would like to thank you for your interest in eClean. I truly appreciate all the feedback I get about eClean and honestly, most of the features in the product are ideas that have come from your e-mails. Please keep them coming!

eClean started out as a quick and dirty little program to simply remove the forwarding characters from the humor e-mail messages I receive everyday. It started out as a very simple program that didn't even have a user interface. One of my coworkers saw me using it one day and said that he wanted a copy. So I added a simple user interface and eClean was born. I put it out as shareware just as a kick. I really didn't think anyone would be interested in it. Boy, was I wrong!

I have been asked several times if I develop software for a living. Well, the answer is yes. I am a Software Engineer for a small internet startup company located in suburban Minneapolis Minnesota. I have been in the software field for about 10 years and specialize in C++ and web-based e-commerce applications.

Inevitably, the next question is why do you waste your time writing shareware? It's because I just love to write software. I wrote eClean for myself and it had turned out that a lot of other people like to use it too. It has been very satisfying. I have tried to take the same professional approach to developing eClean as I do in my daily job.

Again, Thanks for your interest in eClean!

-John Decker

Author's message from 12/1/2001

For those of you who have been waiting for the newest version of eClean for a while, I want to thank you for your patience! These are exciting times for me and my family! We are building a new home and I have been very busy trying to sell our existing home as well as stay on top of all the details of the build site.

I have included a picture of the current state of the home for those interested! Thanks for your patience during the last few months. I know that I have been promising the new version of eClean for a long time!!! It's finally here!

Thanks for your continued support of eClean!

-John Decker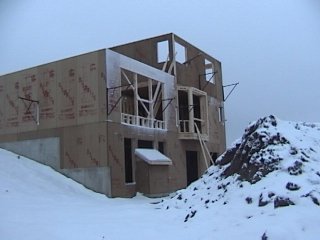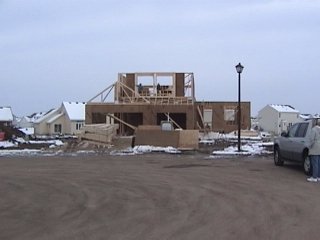 Author's message from 02/04/2003

Thanks to everyone who has provided input to the features for the newest release of eClean version 3.0. Probably the most requested feature is finally here! Outlook integration has arrived! The last year has been a busy one for my family and I. As my kids get older, I'm finding it harder and harder to spend time developing software as a hobby. If I'm not off to Dance or gymnastics with my daughter, it's Boy Scouts or karate with my son!

I hope that the newest release of eClean was worth the wait and as always, thanks for your continued support of eClean!

-John Decker

P.S. For those of you interested, we did finish with the house and got most of the landscaping done in the summer of 2002. Here is a picture of the house in December.